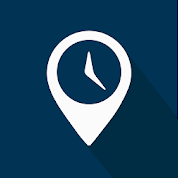 The On This Spot app if a free app you can download onto any device. The app will take you on one of four guided walking tours through downtown Parry Sound and show you the history of the area.
Follow the app and at each stop on the journey you will find yourself standing on the spot a historic photo was taken. You can view a then and now photo comparison, use the built-in camera on your device to create your own photo, and read about local history and how it ties into the broader human experience.
Parry Sound's Industrial Past – On this tour you'll take a walk along Parry Sound's waterfront and learn about the industries that profoundly shaped the town's development.
Life in Early Parry Sound – In this tour you will take a step back in time and look at Parry Sound through the eyes of those who lived here in the town's early days.
The Steamship Era – On this walking tour, you will explore the rich history of steamships and tourism in Parry Sound, and the impact they had on the community.
View from the Hill – On this tour, you will venture outside of the downtown andl take a trip through Parry Sound history. As you stand atop the Fire Tower, try and reflect on the landscape before you — and how it has changed and been changed by the people of Parry Sound.