About Gibson Gallery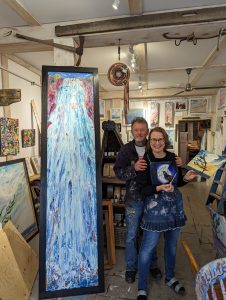 The Gibson Gallery and Mercantile had it's soft opening in July 2019 and has since then undergone tremendous changes, with adding four apartments and hosting Air B&B guests.
The gallery itself is home to the work of many local artists in the area, and the owner Don Corbett got to fulfill his dream of having a co-op art gallery.
Stop in and see Don & Melanie today!