About Dent Bay Baking Company
Nurture. Nourish. Inspire.
Artisan Sourdough
Dent Bay Baking Company produces Artisan handmade sourdough breads and craft pastries. With a commitment to seasonal ingredients sourced from local farmers and growers, Dent Bay Baking offers naturally leavened sourdough and specialty baked goods utilizing whole and heritage grains grown organically under sustainable farming practices throughout the region.
Inspired by the natural beauty of Northern Ontario, Dent Bay Baking takes its name from the location where founder Steve Hagen began exploring and developing his sourdough-centric recipes and bakes.
As nature features predominantly in the locale, organic ingredients and natural leavening are the basis for our breads and pastries – sourced whenever possible from local growers, producers and farmers. We endeavour to provide nourishing, wholesome and heartfelt baked goods and strive to ensure you will see, taste and feel the care and enthusiasm that sparked this enterprise and continue to be infused into each and every bake.
Dent Bay Baking employs European and Californian culinary influences and traditions, yet it is truly of the place – of Georgian Bay – in its inception and identity.
Our bakes are currently on pause – we will be opening our first brick and mortar location in Parry Sound this summer!
We invite you to join our Inner Circle to access upcoming bake announcements, Bread Club subscriptions, special member offers and DBB Co. recipes and newsletter. Follow us on Instagram for the latest and greatest from our test kitchen as we explore flavours and formulas in creating our new offerings for your enjoyment. Thank you for your support – we look forward to soon welcoming you to our new space in downtown Parry Sound!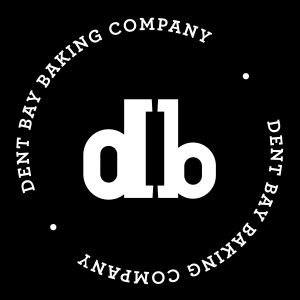 Contact Info
4 River Street Parry Sound, Ontario P2A2T6
(705) 746-2253