Downtown Car Show
The weather did not cooperate this summer and unfortunately it rained during the Car Show. We still had 88 cars register and when the rain stopped at 11am there was a good turnout.
Please click here to fill out a survey letting us know how your business did during the event.
Surveys
Surveys sent out after DBA events are critical for evaluating how beneficial the event is to downtown businesses. The Events Committee uses the data collected to plan the next year's events.
Only four responses were received from the GB Craft Fair survey. Click here to fill out the survey now.
Parry Sound Girlfriends Weekend
The Event's Committee will be meeting this month to finalize the details for the 2019 PSGW. Registration will open October 1st with the first 150 registrations receiving $10 downtown dollars. Workshop registration will open at the same time.
Please give out the Save the Date postcards. If you need more email downtown@psdba.ca and I will drop off more.
If you are interested in running a workshop please fill out the attached application form and email or drop off before September 10th.
Halloween in the Downtown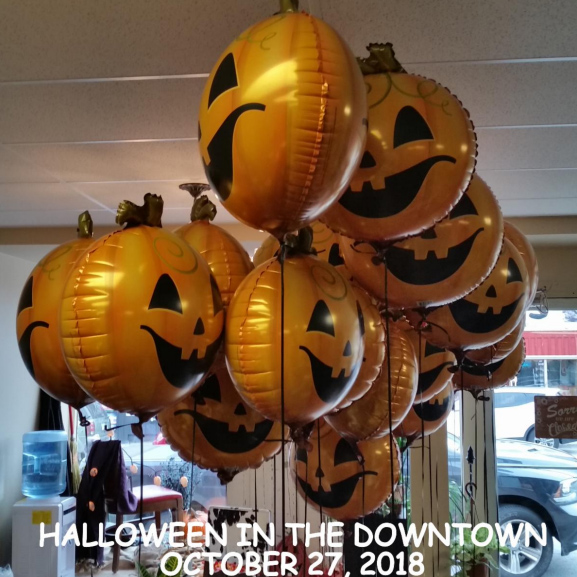 After hearing from the downtown businesses this year's event is going to be from 10am-noon. We are working with Moose FM and the PS Fire Department to hold another pumpkin smash.
Please let me know at downtown@psdba.ca if you are interested in giving out candy and I will deliver a balloon to you.
Digital Skills Workshops
Improving Digital Skills for Main Street Businesses
We need one more registration for Workshop #2 to proceed. If you are interested please register today!
The DBA is partnering with OBIAA and Camp Tech to bring you three FREE digital skills workshops.
Workshop #1 – SEO Fundamentals – Complete
Workshop #2 – Social Media for Small Businesses
Tentative Date: Thursday, October 3rd, 6:30-9:30pm
Location: Canadore College
Fun interactive workshop looks at the basics of today's Social Media. You will develop a social media plan that will drive business results without a big investment of time and energy. Click here to reserve your spot for workshop #2.
Workshop #3 – Maximizing your Online Advertising & Digital Marketing Budget
Tentative Date: Thursday, November 7th, 6:30-9:30pm
Location: Canadore College
In this hands on workshop you will learn the tricks and tools needed to market your business effectively on a shoestring budget Click here to reserve your spot for workshop #3. For a more detailed description on each workshop click here.
September Board Meeting
The August DBA Board of Directors monthly meeting will be held on August 14th, 2019 at 6:30pm at GB Software (42 Gibson Street).
Minutes from July 17th Board Meeting
Categories: Member News, Newsletters