Parry Sound Girlfriends' Weekend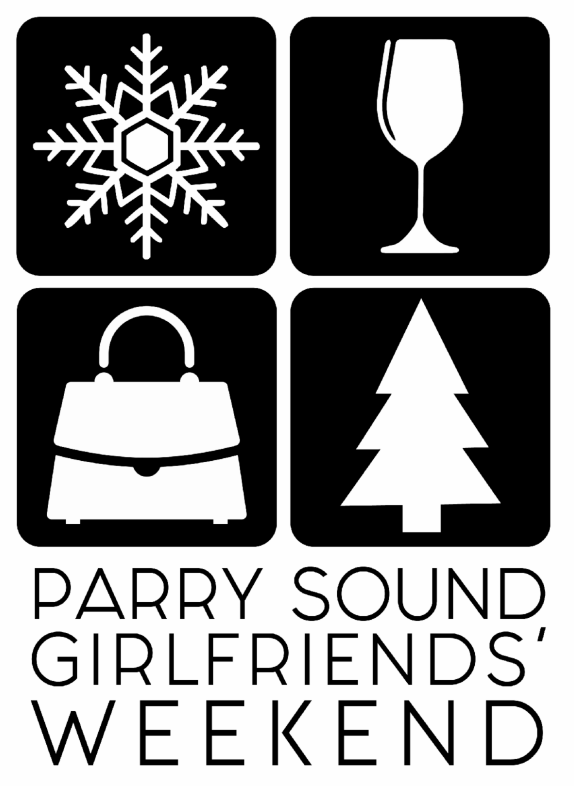 Girlfriends' Weekend is just over two weeks away. Please keep promoting the event and the workshops. All of the information and links to register are on our website www.downtownparrysound.ca
Detailed workshop information here
Weekend schedule here
Facebook Event to share here
Downtown Dollar Promotion
Downtown dollars will be on sale again this year from December 1 – 24. They are offered at a 20% discount – $25 will cost $20.
This year they will be available for purchase at Parry Sound Bikes and White Squall. There will be a limit of $150 downtown dollars per person.
Santa
This year Santa will be located in the Bargain Shop. The dates are still being finalized. Once the dates are set, posters will be made and a Facebook post will be made.
Website Information
The DBA is in the process of having a new website built. Information is needed for the Business Directory. Please send me the following information as soon as possible.
a brief "blurb" description about your business
your logo as a jpg or vector file
2-3 pictures, indoor and/or outdoor shots as a high resolution jpg file
Please send to downtown@psdba.ca
Parking Information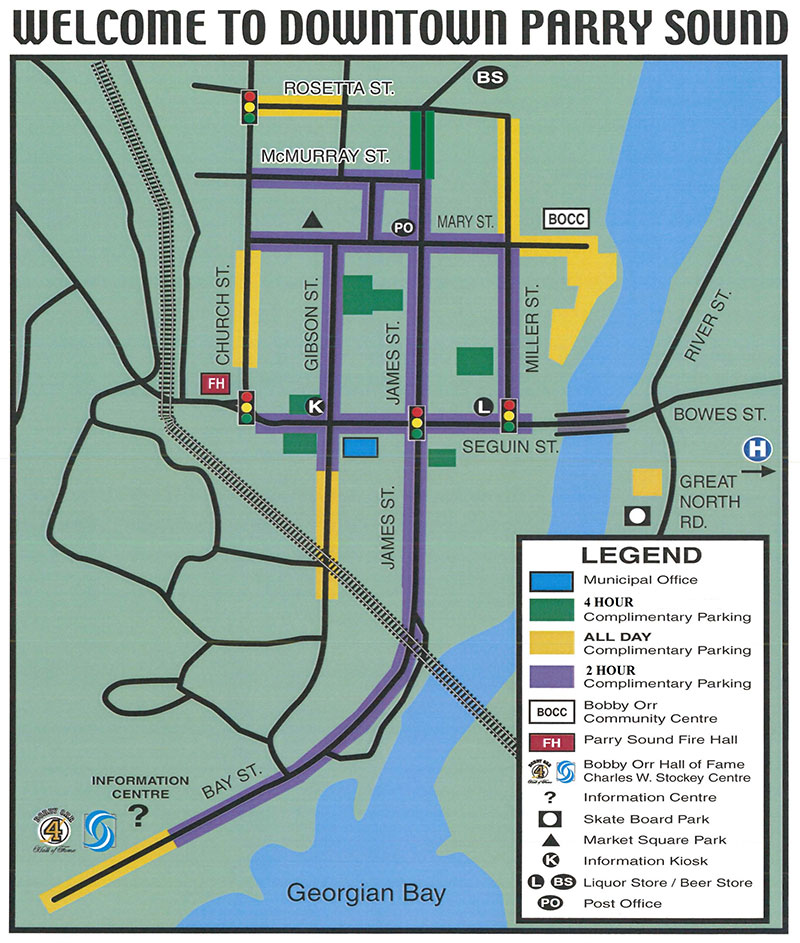 With free parking now entering its fourth year, the education period is over. This means although every parking ticket received can be reviewed, there is no automatic dismissal for people who have gone over the time limit. Please review the above map in order to direct your customers to the proper parking.
Employee parking permits for specific lots are available for $30 per month.
Contractor permits for a specific parking spot are available for $8 per day.
There is no on street parking between 3am and 7am from November 1st – April 15th to allow for snow removal.
Join the DBA Board
Dan DiNicolo recently resigned from the DBA Board of Directors. This has opened up one spot on the board.
The DBA Board oversees the improvement, beautification and maintenance of municipally-owned land, buildings and structures in the downtown. They work to promote downtown as a business,
employment, tourist or shopping area.
The commitment is only one two hour meeting on the second Wednesday of each month.
If you are interested in joining the board send me an email to downtown@psdba.ca
LCBO Convenience Outlets Program
The LCBO has authorized businesses in 87 underserved communities across the province to sell beer, wine and spirits on its behalf. In addition to the ongoing openings,the LCBO is launching a new Request For Proposal (RFP) to invite applications from retailers who are interested in becoming a LCBO Convenience Outlet.
For more information click here
November Board Meeting
The November DBA Board of Directors monthly meeting will be held on November 13th, 2019 at 6:30pm at GB Software (42 Gibson Street).
Minutes from September 11th Board Meeting
Categories: Member News, Newsletters